Webinars
October 16, 2013 - 3:00 pm - October 16, 2013 - 4:15 pm -- Eastern Standard Time
Topic
As healthcare organizations take on sustainability initiatives and include the environment when making decisions, ensuring an actively engaged leadership is critical to the success of these programs. Engaging clinicians - nurses, physicians, and all healthcare providers - and gaining their commitment will help ensure that sustainability becomes embedded within the culture and everyday practice of these organizations. Learn from two nurses and two physicians strategies for engaging various types of clinicians, successes, and suggestions for overcoming barriers.
Objectives
Describe the role of healthcare professionals in a sustainability program
Delineate strategies for engaging various clinician audiences and frame concise talking points specific to specialty or interest
Share success stories and perspectives from two nurse leaders and two physician champions within different health systems
Discuss the role of clinicians in driving the HHI and how HHI can be used to engage clinicians.
Presenters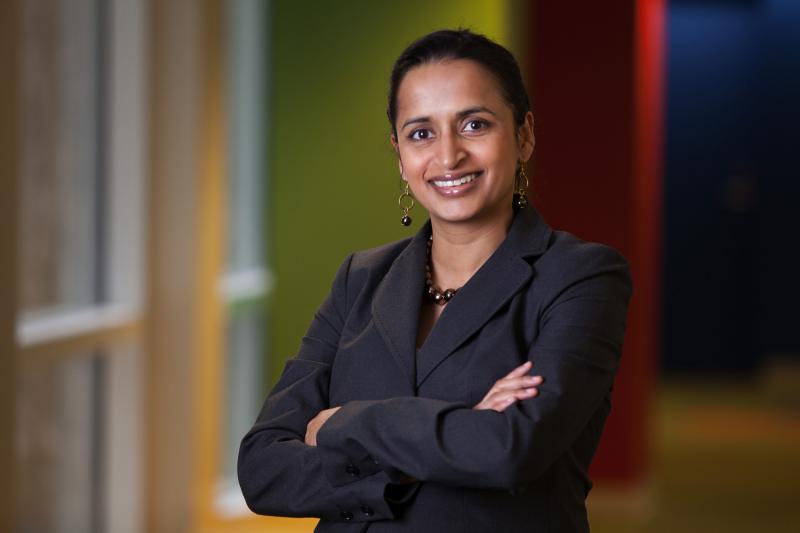 Aparna Bole, MD, Sustainability Manager, University Hospitals/Assistant Professor, Department of Pediatrics, UH Rainbow Babies & Children's Hospital
Aparna Bole, MD is the system wide Sustainability Manager for University Hospitals and a pediatrician at UH Rainbow Babies & Children's Hospital. She originated the Sustainability Manager role in 2010, and is charged with building a multidisciplinary sustainability program at UH that engages leaders across the system and focuses on waste reduction, energy management, green building, sustainable procurement, and education & outreach. As a practicing pediatrician at Rainbow, she continues to be active in patient care and pediatric resident and medical student education. In her dual roles, she is particularly interested in the relationship between sustainability and pediatric public health.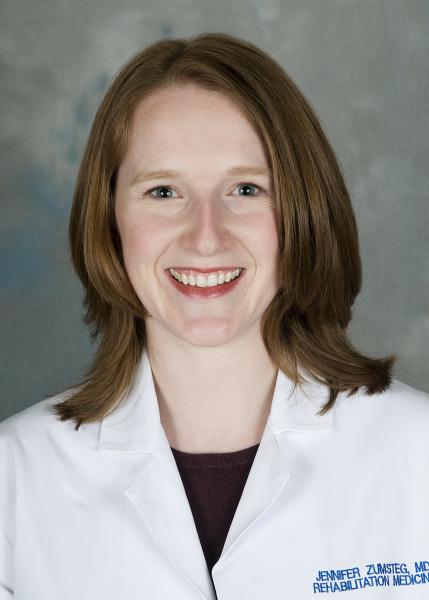 Jennifer M. Zumsteg, MD, Physical Medicine and Rehabilitation Physician, University of Washington
Dr. Zumsteg is a Physical Medicine and Rehabilitation physician at the University of Washington. Her clinical work in trauma rehab allows her to interface with clinicians from many disciplines and trainees at multiple levels. She is a physician representative to the Harborview Environmental Sustainability Steering Committee and is engaged in research that supports a growing evidence based for sustainability in health care.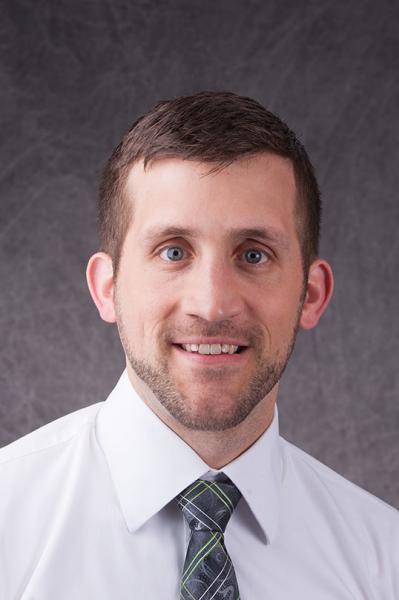 Justin Graves, Sustainability Coordinator, the University of Maryland Medical Center
Justin Graves is the Sustainability Coordinator for the University of Maryland Medical Center in Baltimore, MD. Before joining the Sustainability program full time in January 2013, Justin served as the Green Team Chair since early 2012 and has worked full time as a Trauma Critical Care nurse at UMMC since 2005. His passion for caring for people combined with his concern for the environment made him a perfect fit for the role as Sustainability Coordinator. In his spare time, Justin enjoys growing as many vegetables and herbs as he can in his small urban "farm" garden.
Judith Focareta, RN, MEd, Coordinator, Environmental Health Initiatives, Magee-Womens Hospital of UPMC
Judith Focareta is a maternal-child nurse. She holds a master's degree in health education with a specialty in environmental health. Judy is a certified health teacher in Pennsylvania and taught environmental health K thru 8 at St. Bonaventure Catholic School from 1990 to 1996. From 1998 to 2004, Judy owned and operated a "Green" Bed and Breakfast. She remained active in nursing and worked part-time as a Midwife Assistant in the Pittsburgh Midwife Center. She has been active in both local and national environmental groups. She is proud to be a Charter Member of the Jacques Cousteau Society. Since 2004, Judy has been employed by Magee-Womens Hospital of UPMC where she coordinates the sustainability and environmental health education initiatives. As such, she oversees the creation of educational materials and classes on environmental health topics for staff and consumers. She also teaches a comprehensive class on environmental health for childbearing families. As part of her job, she acts as a resource for hospital departments in sustainability initiatives and coordinates Magee's "green team" and its activities. Judy has been a presenter at national conferences on topics related to environmental health and published articles in the Journal of Childbirth Education and the Journal of Obstetrics and Gynecology. At Magee, Judy leads a dynamic, multidisciplinary Green Team.
Member-Only Event Files
Please log in as a Member first to see the files associated with this event.
View Archived Webinar
You will need to set up an account at our education library using your Practice Greenhealth email. Webinars are free for Practice Greenhealth Members.