Webinars
March 4, 2014 - 2:00 pm - March 4, 2014 - 3:00 pm -- Eastern Standard Time
Topic
This webinar aims to help you understand how single-use device reprocessing has become an essential component to hospitals sustainability programs as they attempt to do more with less.
Objectives
Discuss the regulatory aspects of reprocessing.
Compare FDA requirements for reprocessors to those for Original Equipment Manufacturers (OEMs).
List the essential components for implementing a safe and effective reprocessing program.
Describe organizational benefits of reprocessing including reducing costs and waste.
Presenter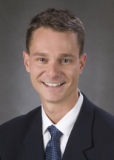 Daniel J. Vukelich, Esq., CAE, President and CEO, Association of Medical Device Reprocessors (AMDR)
Daniel J. Vukelich, Esq. is the President/CEO of the Association of Medical Device Reprocessors (AMDR). Mr. Vukelich has been with AMDR since 2000, having previously served as the Association's Deputy Executive Director. AMDR represents approximately 95 percent of the third-party medical device reprocessing done in the U.S. today. Mr. Vukelich joined AMDR in the same year the U.S. Food and Drug Administration (FDA) issued requirements putting reprocessors on equal regulatory footing with medical device manufacturers. During his time at AMDR, he has worked with regulators and legislators as they implemented the federal Medical Device User Fee and Modernization Act of 2002 (MDUFMA), the Medical Devices Technical Corrections Act of 2004 (MDTCA), the Medical Device User Fee Stabilization Act of 2005 (MDUFSA), the FDA Amendments of 2007, and the comprehensive healthcare insurance reform legislation of 2009-2010.
Mr. Vukelich has overseen a team of state contract lobbyists and has beaten back every legislative attempt brought by some in the original equipment manufacturing industry aimed at reprocessing to date. Mr. Vukelich also has represents the device reprocessing industry before state regulatory agencies and international bodies (including Canada, the European Union, and other nations).
In 2000, the nation's third-party reprocessing industry saved U.S. hospitals $20 million in device acquisition costs. Today, AMDR's members save U.S. hospitals over $300 million a year in device acquisition and disposal costs. AMDR's members now also serve all of the nation's "Honor Roll" hospitals, as listed by U.S. News & World Report and all of the top 10 "heart hospitals."
With 13 years experience working on medical device reprocessing issues, Mr. Vukelich is intimately familiar with the legal, regulatory, public relations and political issues surrounding the reprocessing industry. Prior to joining AMDR, Mr. Vukelich gained experience working for a non-profit citizens' advocacy group and worked on a U.S. Senate campaign. He is a member of the Association for the Advancement of Medical Instrumentation (AAMI), the American Society of Association Executives, the American League of Lobbyists, among other groups, and is a Certified Association Executive (CAE) through ASAE and a former National Debate champion (1996). Mr. Vukelich received a B.A. in Political Science and Public Communication with Pi Sigma Alpha honors from the American University in Washington, DC and his Juris Doctor degree from the American University's Washington College of Law. He is a native of Minneapolis and a member of the Florida and District of Columbia Bars.
Member-Only Event Files
Please log in as a Member first to see the files associated with this event.
View Archived Webinar
You will need to set up an account at our education library using your Practice Greenhealth email. Webinars are free for Practice Greenhealth Members.