Webinars
October 18, 2011 - 2:00 pm - October 18, 2011 - 3:30 pm -- Eastern Standard Time
Topic
The operating room (OR) uses a variety of different kits and custom packs compiled for specific surgery types. Often, not all of the items in a particular kit or pack will be used for a given surgical procedure, and excess equipment or devices are often simply thrown away at the end of the procedure. This represents significant inefficiency in terms of waste generated and associated impacts, but also ignores the cost to purchase additional devices for the next procedure. Some healthcare organizations, concerned about these wasteful practices, have set up a process to review the contents of surgical kits and assess whether the appropriate equipment/number of devices/materials are provided. By reformulating these kits to only include the necessary items while still meeting surgeon preferences, organizations can reduce waste, unnecessary equipment loss and replacement costs. The Greening the OR Initiative attempts to identify opportunities to collaborate with both users and kit manufacturers to maximize utilization of equipment, to offer creative strategies including the potential to outsource kit formulation to a third party, and other solutions. These programs can save hospitals critical dollars by preventing the purchase of new items while reducing waste and maintaining quality of care.
Objectives
Identify key stakeholders in the OR needed to develop an OR kit reformulation project.
Outline successful strategies for working with purchasing, sterile processing and supply chain to support this program.
Describe the mechanisms by which organizations can quantify the waste reduction and avoided supply cost benefits.
Highlight best practices for engaging surgeon and gaining buy-in, as well as educating other clinical staff.
Presenters

Crystal Saric, MPNA, Fairview Health Services
csaric1@fairview.org
Crystal Saric is Sustainability Program Manager at Fairview Health Services in Minneapolis, MN. She manages aggressive system goals to reduce Fairview's overall environmental footprint by reducing energy, waste, water, toxic chemicals, and increasing green purchasing, healthy and local food systems, and sustainable building concepts; these initiatives have also saved Fairview many thousands of dollars. Ms. Saric has a Master's of Public and Nonprofit Administration, serves on the board of directors for Minnesota Waste Wise, and has spoken at several local and national conferences on healthcare and sustainability. She lives with her 3-year-old daughter in Dayton, Minnesota.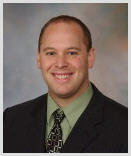 Kevin Hovde, Performance Consultant - Mayo Clinic Supply Chain Management
Hovde.Kevin@mayo.edu
Kevin is a Performance Consultant with Supply Chain Management at Mayo Clinic. Kevin directly supports Surgical Services at Mayo Clinic's three group practices in Rochester, Arizona, and Florida. He holds a B.A. degree in Organizational Management from Concordia University and is a Certified Purchasing Manager (C.P.M.) through the Institute of Supply Management. Prior to becoming a performance consultant within Mayo Clinic, Kevin was a Senior Finance Analyst at Mayo with experience supporting Radiology and Surgery for the past 6 years. Before joining Mayo Clinic, Kevin held both Materials Management and Strategic Supplier Management positions in manufacturing. Kevin has over 15 years of Supply Chain experiences across healthcare, manufacturing, and distribution.
Member-Only Event Files
Please log in as a Member first to see the files associated with this event.
View Archived Webinar
You will need to set up an account at our education library using your Practice Greenhealth email. Webinars are free for Practice Greenhealth Members.