Body
Food wa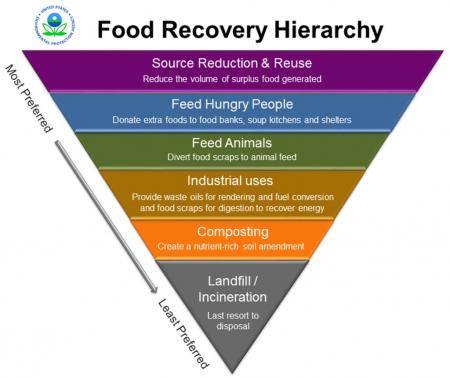 ste makes up about 10 to 15 percent of a hospital's solid waste production every day. A 200-bed hospital generates nearly 684 pounds of food waste daily, and the costs to haul away that amount of discarded food is on the rise.  
Redirecting food waste, whether through donation, recycling, or composting strategies means less solid waste in trash compactors, and therefore fewer disposal service trips to the landfill or incinerator.
The best food waste reduction plans include ways to ensure viable food is used instead of wasted:
Reducing food purchases to minimize overages and procuring food in a responsible way cuts down on the amount of uneaten food that is potentially discarded.
Increasing food donations contributes to waste reduction goals but also allows hospitals to reduce food insecurity in the surrounding community and address one of the major social determinants of health for the people they serve.  
Initiating strategies that reuse or recycle food waste such as composting, animal feeding, or food digestion.
By simply studying and then reducing food waste during food service preparation, Gundersen Health System saves $25,000 per year in food purchases.
Practice Greenhealth offers food waste tools, resources, and case studies to help our partners assess the best ways to reduce all types of solid waste, including food waste, specifically. Our goal is to provide step-by-step resources that will make it simpler for any hospital with food waste reduction goals to design, implement, and measure the success of their efforts.