Synergies with Existing Healthcare Priorities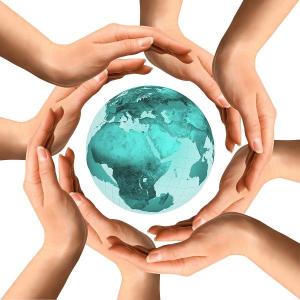 Connecting the Dots
Healthcare leadership is responsible for ensuring the success of various initiatives through thoughtful oversight, strategic planning, and identification of synergies among initiatives, departments or other key stakeholders. Small fish have a better chance of survival if they swim close to a larger fish— the same could be said for sustainability initiatives. Identifying synergies between sustainability programs and other important initiatives across the organization such as Joint Commission, Community Benefit, Customer Satisfaction and Employee Engagement, can assist in making sustainability relevant to different stakeholders and can demonstrate the value of sustainability through a different lens. Learn more about how sustainability is synergistic with other important initiatives and programs across the healthcare organization.
Joint Commission
Joint Commission is the holy grail of healthcare priorities, and a variety of sustainability initiatives tie in firmly with the Joint Commission structure, specifically the Environment of Care standard. The Joint Commission (formerly known as the Joint Commission on the Accreditation of Healthcare Organizations or JCAHO) accredits and certifies more than 19,000 health care organizations and programs in the United States. Accreditation from Joint Commission is the primary driver that makes healthcare entities eligible for reimbursement from the Centers for Medicare and Medicaid Services (CMS), making accrediation critical from a financial perspective--beyond its quality and safety implications. Joint Commission conducts periodic on-site surveys to verify that "an accredited organization substantially complies with Joint Commission standards and continuously makes efforts to improve the care and services it provides."
JCAHO standards address an organization's performance in key functional areas. Each standard is presented as a series of "Elements of Performance" (EP) -- expectations that establish the broad framework that JCAHO surveyors use to evaluate a facility's performance. Some of the standards refer to environmental issues. Many of the environmentally relevant Elements of Performance fall under the "Environment of Care" (EC) standard, but others are included in the Human Resources (HR) and Leadership (LD) standards.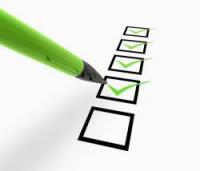 For example, EC 3.10 states, "The organization manages hazardous materials and waste risks." Many Joint Commission surveyors are now going beyond the basic question of whether organizations have a hazardous waste management plan in place to ask more in-depth questions about organizational practices related to hazardous waste characterization, mercury management and pharmaceutical disposal, for example. A focus on sustainability includes a focus on meeting environmental compliance obligations as a starting point, including how an organization is not only managing, but also minimizing its hazardous waste. A strong sustainability focus would allow a healthcare entity to not only detail its management and minimization plan to a Joint COmmission surveyor, but also highlight the benefits and improvements relative to patient and worker safety, environmental impact and cost-savings. Many hospitals have gone a step further and utilized sustainability activities as performance improvement measures for Joint Commission.
For organizations interested in learning more about the overlap between Joint Commission requirements and environmental compliance obligations, there may be interest in the following resource:
The American Hospital Association's Sustainability Roadmap includes a list of suggested performance improvement measures related to sustainability.
Community Benefit
Not-for-profit healthcare institutions are required by the US Internal Revenue Service (IRS) and certain state level agencies to file an annual Community Benefit Report., demonstrating how they are providing in-kind benefits and promoting health to the community in exchange for their tax-free status. Increasingly, this tax-free status is being challenged--by both for-profit healthcare institutions and others. Many for-profit healthcare institutions also develop Community Benefit Reports. Increasingly, hospitals are finding ways to tie their sustainability work to their community benefit efforts. Activities like farmer's markets that provide the community and hospital staff with access to fresh, local and seasonal produce and encourage healthy eating behaviors, mercury thermometer exchanges that reduce toxic exposures in the community or pharmaceutical waste collection events are all examples of programs that can be considered to provide community benefit (though institutions will need to vet financial vs. non-financial reporting with appropriate agencies). Sustainability leaders and administrators should explore the link between environmental activities that promote community health and required community benefit reportingThe following articles and presentations highlight the growing focus on the synergy between community benefit and sustainability activities:
Coming into Focus: Connecting Environmental Stewardship and Community Benefit: Healthcare Design, April 2011.

Values-Driven Design and Construction: Enriching Community Benefits through Green Hospitals: Presented by the Center for Health Design & Health Care Without Harm for the Robert Wood Johnson Foundation, September 2006.

Environmental Health Community Benefits: Exploring a New Frontier: Presented by Julie Trocchio, Senior Director, Community Benefit & Continuing Care, Catholic Health Association of the United States, Kathy Gerwig, Vice President, Workplace Safety and Environmental Stewardship Officer, Kaiser Permanente, and Geoff Campbell, Tax Law Specialist, U.S. Internal Revenue Services for CleanMed, May 2010.

Environmental Sustainability as Community Benefit: Presented by Kathy Gerwig, VP,Environmental Stewardship Officer, Kaiser Permanente for CleanMed, May 2010.

Safety
A commitment to environmental stewardship is a commitment to protecting and improving the health of people--in addition to ecosystems. Sustainability includes a focus on reducing human exposure to toxic chemicals, waste, emissions and effluents--both within the healthcare setting and in the greater community at large. Addressing safety and regulatory concerns is the first step in an environmental stewardship program. A transition to less toxic products and practices can significantly improve safety for both patients and staff, and can be used to improve safety, address worker complaints or concerns around materials, toxicity, air quality and more. Training around proper segregation of waste can improve safety for housekeeping staff while often decreasing waste disposal costs. A transition to greener cleaning chemicals can decrease chemical exposures for both workers and patients. And a transition to a fluid management system in the OR can decrease risk of exposure to bloodborne pathogens as well as blood spills--to cite a few examples. The Safety Committee can also act as a vehicle for achieving many of the safety-oriented or chemical management sustainability goals-- such as mercury elimination, or eliminating the use of ethylene oxide (EtO).
Patient Experience
With the increased focus on the patient experience and the customer's input around design and comfort for families and friends, an emphasis on green programs can increase patient satisfaction while improving health and decreasing the organization's environmental footprint. Programs like Room Service in Nutrition Services can significantly decrease food waste while increasing patient satisfaction. Installing a green roof can improve patient views and increase connection to nature while also reducing cooling costs and providing stormwater management benefits to the organization. Green cleaning techniques can decrease fumes and chemical exposures (as well as water use), improving patient comfort while also providing an opportunity to educate patients about healthier cleaning in their homes.
Even programs as basic as recycling containers in patient areas can decrease patient and visitor frustration and improve satisfaction. Sustainability leaders should consider how different green programs will affect patient experience and lay out those benefits clearly to administration as one factor in the organizational ROI evaluation that determines whether or not to fund or launch new projects.
Quality and Lean
Sustainability has a number of synergies with the quality improvement (QI) movement and Lean methodologies. Both QI and Lean are focused on eliminating waste and unnecessary by-products from processes as a mean of gaining efficiency. Sustainability can be a means of minimizing both waste and unnecessary by-products--though more focused on by-productsThe Baldrige Performance Excellence Program provides a systems perspective for understanding performance management. Baldrige's values include empowering the work force, ethical behavior, customer satisfaction and strategic thinking[i]. Waste IS a measure of inefficiency and with improved efficiency comes a savings in time and costs. The continuous improvement process or change management process are systems where sustainability can be applied. The ISO Standards 9001 and 14001 can be used to develop management systems and the new Corporate Responsibility Guideline ISO 26000 can be applied.
Examples: Kit review and reformulation, material flow, waste prevention, departmental clean ups and competitions, patient and staff education and community fairs are sweet spots to recognize sustainability's role in overall quality. These processes and committees should cross fertilize to ensure big picture improvements, overlap and a clear communication strategy.
Employee Recruitment, Retention & Satisfaction
As the healthcare sector increasingly feels the impacts of a nursing shortage and impending physician shortage, recuritment and retention of clinical staff becomes paramount. At the same time, high levels of staff turnover in the operational areas of the facility can cost a healthcare organization hundreds of thousands of dollars each year in retraining, recruitment, and knowledge transfer-- as they bring new operational employees into a highly technical and regulation-laden healthcare environment. Sustainability programs are proving to be a factor in not only clinician recruitment, but also in employee engagement and satisfaction. Increasingly medical students and clinicians are exploring their role in sustainability and are finding critical linkages between sustainability and health. An increasing number of medical students are asking whether hospitals have a sustainability program in place when considering where they would like to train during their residencies. New environmentally friendly healthcare buildings are also attracting physicians. When Hackensack University Medical Center opened the doors to its LEED-certified Gabriellan Womens and Childrens Pavilion in 2006, its then-Director of Design & Construction. Suzen Heeley, recalled an obvious surge in the number of physicians calling about employment opportunities. Watch a short video about the project here.
Beyond the growing recruitment benefits, Practice Greenhealth routinely hears stories from its member hospitals about how sustainability programs are great mechanism for employee engagement. Hospitals report that sustainability programs create excitement amongst staff and increase staff pride in their work environment. Most healthcare workers are committed to the social good and are easily convinced by strong science of the connections between the environment and human health. Sustainability programs can help create a safer work environment for staff, can increase opportunties for staff leadership relative to the development of new green initiatives, and provide the ability for staff to bring the environmental values they live at home to work.
Philanthropy and Fundraising
Many healthcare institutions are now finding that funders, foundations and philanthropy organizations are asking a new set of questions related to funding new building projects or renovations. Will the project be LEED certified? What green elements are being included in the design of the project? How will this building connect the community? Some major funders now actually require certain sustainability elements be included in the project planning as a condition of funding.
Likewise, healthcare organizations are also finding they can engage funders and explore innovative projects that may seem otherwise out of reach. St. Mary's Hospital in Green Bay, Wisconsin was able to build a green roof and a healing garden as part of their new cancer center. The green roof would not have been possible without foundational support of $500,000 from the George Kress Foundation. Read the case study in the August 2011 issue of HealthCare Design magazine.
Construction & Renovation
While the economy has led to a slowdown in healthcare buidling and renovation projects, expansion remains a critical priority for many institutions. Many healthcare leaders have begun to understand that elements such as energy efficiency, less toxic building materials, increased daylight and a connection to nature are an intergral part of creating a high performance, healing environment. Beyond enlightened leadership however, many jurisdictions are now requiring new commercial construction projects to build to certain environmental standards or criteria--most often the US Green Building Council's Leadership in Energy & Environmental Design (LEED) for new construction standard. This 2008 article in the Matter Network highlights eicities with existing or pedning green building requirements--and many new requirements have gone into place since 2008.
While many building projects now use frameworks like LEED or the Green Guide for Health Care (GGHC) to provide guidance on energy and overall building performance, often the construction phase has a bit of a disconnect from day-to-day sustainable operations. Transitioning to safer materials, furnishings, surfaces and flooring, for example, requires an integrated team to ensure a seamless transition to a sustainable operations and maintenance plan. Day-to-day renovation can also get lost in the shuffle and may not be taking advantage of safer materials explored in bigger projects. Toxicity, air quality, energy, water and waste prevention are all impacted by building materials, supplies and equipment selection. Affinity Health System in Wisconsin, for example, uses the LEED system, the Green Guide for Health Care, Lean principles and evidence-based design when renovating or designing new spaces. The organization focuses on improving flow and processes before embarking on sustainable and evidence-based design practices. See the case study in the June 2011 issue of HealthCare Design magazine.
Other Synergies
There are a variety of other healthcare priorities that tie in closely with sustainability including community health, organizational mission, the hippocractic oath to 'first do no harm', risk management, employee health, and regulatory affairs, to name a few. Whether sitting in the C-Suite and trying to understand the business case for sustainability or trying to make the case for sustainability to leadership, be sure to frame out the benefits of sustainability relative to existing healthcare priorities.