Greenhealth Tracker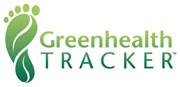 If you're not managing your waste, you're wasting your resources. Greenhealth TrackerTM, Practice Greenhealth's environmental data tracking tool helps your facility understand how hundreds of thousands of waste disposal dollars are being spent and organizes information by each type of waste. This information will allow you to see where to prioritize goals for waste minimization and justify addressing the specific contracts that contribute to particular waste streams.
In addition, many facilities do not audit or track their waste spending and do not realize how many surcharges or hidden charges are incorporated into waste management contracts. Hospitals using Practice Greenhealth's earlier version of Greenhealth Tracker have reported $40,000 to $600,000 in savings in the first year.
The tool allows you to record and analyze your custom waste data volumes and costs, and analyze opportunities to reduce both!
Learn how the Greenhealth TrackerTM will help save your facility money by tracking your waste and managing your resources.
For more information about Greenhealth Tracker, please contact: greentrack@practicegreenhealth.org.
Practice Greenhealth members receive a substantial discount on the cost of the Greenhealth TrackerTM.