Body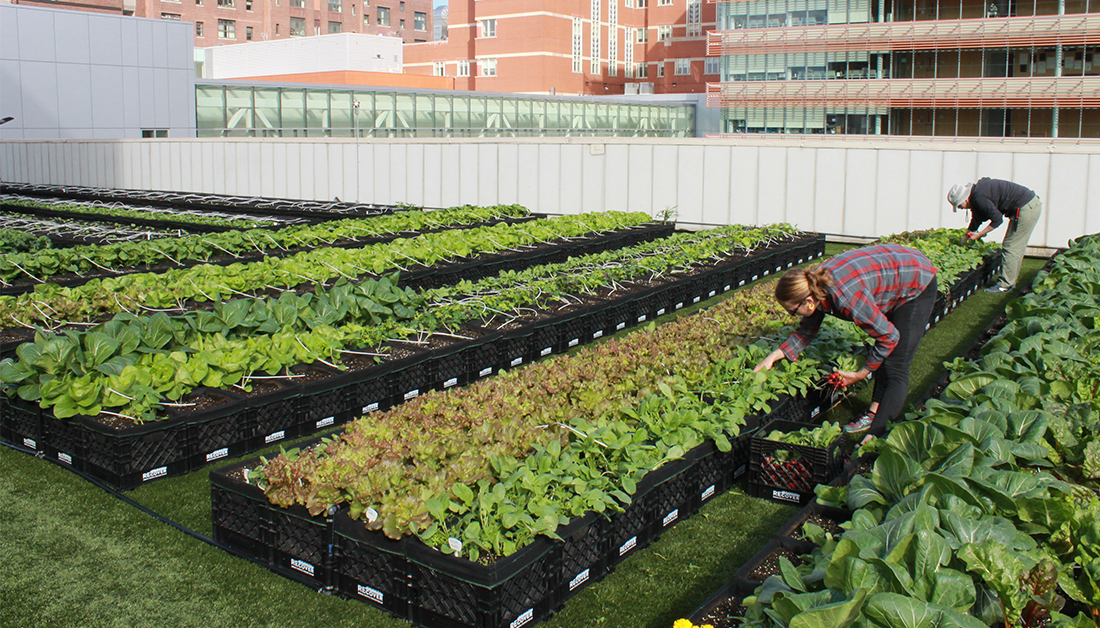 Did you know that one in four Practice Greenhealth members are growing food on-site?
Hospitals are reaping social, environmental, and financial benefits by using their land or rooftops to grow healthy, sustainable foods. Practice Greenhealth offers two options to help hospitals take advantage of unused space:
Seed: Assess and plan is a one-hour consultation to assess and evaluate where you are in your on-site production plan. This initial call will also review suggested department representation to serve as a project team to ensure success and efficient decision-making. Cost of the consultation will be applied to a subsequent package.
Sprout: Getting started includes an on-site audit and assessment of up to five potential sites with recommendations for growing systems, outlets for produce, and further considerations. Our expert will launch this offering by facilitating a meeting with project stakeholders to identify goals and to inform overall recommendations.