Sustainability Online Courses
Specialized online learning courses brought to life
Greenhealth eLearning, Practice Greenhealth's newest addition to the Greenhealth Academy, makes it easy to educate staff and provide training.
In today's busy health care environment, it's hard to find time for professional development and learning. Greenhealth eLearning is an innovative new online training program that provides self-paced, easy-to-access online courses that can be done anywhere you have an internet connection.
Practice Greenhealth provides you with the flexible tools you need to enhance your professional development and contribute within your working community. Stay relevant and build your knowledge and your career—without leaving the comfort of your office, or home—or wherever learning fits into your life.
The courses are designed for green team members at all levels, in specific targeted areas, beginning with Sustainability in a Health Care Setting.
---
Sustainability Online Courses
Course 1 is free for everyone and all modules are free for Practice Greenhealth members. Nonmembers may purchase modules 2-5 for $19.95 each, or the entire program for $69.95.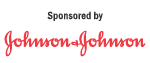 Course 1: Defining Sustainability and Its Connection to Health (Free for all members and non-members)
This 30-minute module will define the interrelationship between sustainability and public health. Specifically, it will showcase the different ways that healthcare outputs (chemicals, waste, energy use, etc.) can impact patients, staff and local communities. The module is intended to describe why sustainability is integral to protecting health and preventing disease.
Course 2: Drivers for Healthcare Sustainability
There are multiple reasons to tackle sustainability in the healthcare sector. This module will highlight the different healthcare-specific drivers for integrating sustainability across the organization—with an emphasis on pinpointing the right drivers to "sell" the concept to different leaders across the organization.
Course 3: Setting Up Infrastructure for Sustainability
Getting started on sustainability can sometimes be the hardest part. Where does one begin? This module will lay out a framework for building an infrastructure to support sustainability in healthcare institutions. From engaging leadership to building a functional team to identifying sustainability lead—this module will help participants understand how hospitals are successfully tackling this work
Course 4: Developing a Baseline for Sustainability
You can't manage what you don't measure. And you can't benchmark progress if you don't know where you started from. This module will walk participants through a framework for developing a baseline for sustainability. It will highlight both qualitative and quantitative baselines development as well as tools that can assist in this process
Course 5: Conducting a Sustainability Gap Analysis and Setting Goals
This module lays out how to utilize data and site-specific factors to determine appropriate sustainability goals for a healthcare setting. It walks participants through a sample goal-setting exercise and reinforces the importance of ensuring goals are both strategic and measurable, and that someone on staff is accountable for their success. How can an organization track its progress on sustainability over time? This module will assist participants in developing appropriate metrics for different sustainability areas and benchmarking progress against industry standards. It will also highlight mechanisms to build the organization's sustainability brand and get recognition for the organization's sustainability successes.