Health System Awards
System for Change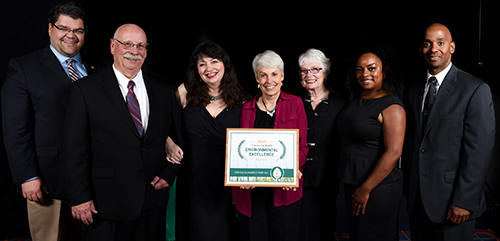 Health systems that meet certain minimum requirements for participation are eligible to apply for the System for Change award. The System for Change award recognizes health systems that are working cohesively to set system-wide sustainability goals, track data, benchmark, and share successes in environmental performance. All hospitals under the health system must be current Practice Greenhealth members, with a minimum of four hospitals. A minimum percentage of the health system's facilities must also win the Partner for Change Award the same year in order for the system to receive this award. This percentage varies by size, please see table immediately below.
Number of
Hospitals in System
% of Facilities that
must win PFC
4 or 5
100%
6 to 10
90%
11 to 25
70%
26 to 50
50%
51 to 70
40%
>71
30%
A sub-system of a large health system may apply for SFC, but will need to use the percentages for the size of the subsystem (if the System has 30 hospitals, but the subsystem applying for SFC has 10 hospitals, then they must have 90 percent of their subsystem hospital members win PFC that year).