Practice Greenhealth's Carrie Abernathy Named Vice Chairman of the Green Meeting Industry Council Sustainable Meetings Foundation
Press Releases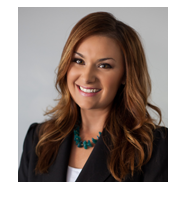 RESTON, VA—Practice Greenhealth is pleased to announce that Carrie Meadows Abernathy, CMP, CEM, CSEP, Director of Education, Training & Events, was named Vice Chairman of the Green Meeting Industry Council Sustainable Meetings Foundation (GMIF) along with its 2013-2014 Board of Trustees for the fiscal year ending June 30, 2014. The GMIF and its parent organization, the Green Meeting Industry Council ("GMIC"), are the leading resource for meeting professionals who seek to better understand and prepare for the tough challenges and the potentially transformative opportunities in their immediate future.
"I am excited to be chosen for this position, as I am driven to provide support for research, education, training, and certification on the importance and the practice of sustainable meetings," said Abernathy. "I look forward to serving the Foundation and building on the good work we've already done to date.
As Vice Chairman, Abernathy will be responsible for making the GMIC "brand" more recognizable, and will spearhead fundraising efforts for GMIF so that they can provide scholarships and education about sustainable meetings to planners and others in the events industry.
Abernathy's recent accomplishments include being named Young & Aspiring Association Professional by Association Trends. She spoke as a subject matter expert at the Professional Convention Management Association's Convening Leaders 2012 conference in San Diego, and also speaks on the circuit for MPI and International Association of Exhibitions and Events as a subject matter expert in the field of personal branding for young professionals. For more information about the Green Meeting Industry Council, visit http://www.gmicglobal.org/?page=Foundation.
For more information about Practice Greenhealth or its members, please contact Sherry MacDonald, Director of Marketing and Communications, at smacdonald@practicegreenhealth.orgor (703) 870-7494.
# # #
About Practice Greenhealth:
Practice Greenhealth is the nation's leading membership and networking organization for institutions in health care that have made a commitment to sustainable, environmentally friendly practices. To learn more about Practice Greenhealth www.practicegreenhealth.org