Why Water?
Blog
By: Hermine Levey Weston, RN, MBA, Member Engagement Manager
"Saving our planet, lifting people out of poverty, advancing economic growth...these are one and the same fight. We must connect the dots between climate change, water scarcity, energy shortages, global health, food security and women's empowerment. Solutions to one problem must be solutions for all."
UN Secretary General Ban Ki moon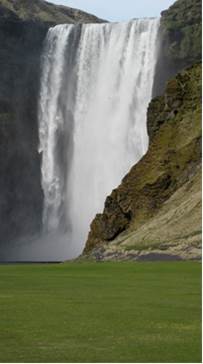 Practice Greenhealth recognizes World Water Day March 22, 2016. We are helping our member hospitals make these connections in health care by announcing the new water conservation area of our website. Water is a precious resource that is our life force. It is an ethical imperative to protect and conserve our water supply, beyond the financial incentives for sustainability. Water slacks our thirst, sanitizes our homes and hospitals and is a component of common goods including food and clothing. Water beautifies our landscape and is integral to safely heating and cooling our buildings. In many areas of the world, including the United States, water is a scarce resource that has regulatory requirements for conservation.
The 2015 Sustainability Benchmark Report revealed there are opportunities for hospitals to do more to protect this vital natural resource. The 2015 Circle of Excellence winners generously shared their best practices in water content. This table shows that water conservation is part of the total environmental stewardship profile of Practice Greenhealth award-winning hospitals.
Metric

Median

Water Circle of Excellence Median

Gallons per

sq. ft

42.9

29.31

Gallons per cleanable sq.ft.

47.9

37.26

% change

9

32.5

Gallons per operating room

2.2

2.08 million
Less Water Goal and Toolkit
The updated water resources are the result of months of research and expert collaborations, and Practice Greenhealth expects that our members will use this to direct and engage their facility managers, green team members and staff around Practice Greenhealth's water reduction goals. Included are case studies, Get Started Guide, a scripted less water PowerPoint presentation, posters, product guides and scholarly papers. Water is the topic for a webinar on March 2 and a sharing call on March 16. These are all designed to help hospitals set reasonable goals and plan water conservation programs.
Click here to learn more.