Marry Me*—A Foodie at Heart
Blog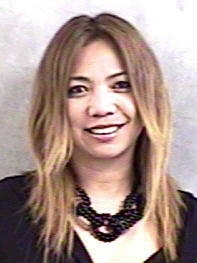 By Rachelle Reyes Wenger, MPA
Director, Public Policy & Community Advocacy, Dignity Health
So it was, let's say serendipity, neither our Director of Ecology nor Director of Product Line Administrator, Non-Clinical Supply & Service Resource Management , could make the HHI Food Roundtable, but then next in line there was me, Director of Public Policy & Community Advocacy, who could. I braved the polar vortex earlier last month, why couldn't I again leave sunny Los Angeles for Washington, DC, that magical place that was about to experience one of its biggest snow storm in years. I know how important Food is to Dignity Health. And for a self proclaimed foodie, I didn't even think twice.
I prepared. I reread Dignity Health's Food Vision Statement and reflected on it as if I was practicing to publicly say vows. I had contact with Sr. Mary Ellen and Leah (I can't say enough about these heroines who daily hold high the torch for us; they are light!). I was briefed well—how we continue to work and remain steadfast to our commitment and vision, our status to date with HHI's Healthier Food Challenge, the new systemwide contract with Aramark, and what next steps could be created toward sustainability and furthering our healing mission. I was ready. I was all in for what turned out to be a remarkable day.
Imagine walking into a chapel, actually the blue conference room at Kaiser Permanente's beautiful Center for Total Health, where representatives from leading health care systems, group purchasing organizations, and food service company giants were gathered. The day was going to be about us and making something great happen at the altar. I've never been, but I could imagine group couples therapy being this way but waaay-way nicer. I get ahead of myself.
The agenda was jammed packed. The inspiring stories from other health care systems made me think of our own—how we're all there for similar reasons, how challenges, no matter how daunting, present themselves but for a way forward together. I mean, who doesn't want to take a bite on locally made mozzarella? The questions needed to be asked. Are we on the same page with definitions, including what "local" and "sustainable" means? Is there a way to make transparent where our food is coming from (That melon came from where?), what is in food (Really, why the overuse/misuse of antibiotics in chicken and meat?), how we can make more available local and sustainable food products (Couldn't we use our market power to drive change?)
It's not enough that each of our healthcare systems have committed to the HHI Healthier Food Challenge. The answers won't come from one side of the table. Our efforts alone won't get us there. The day was as much about us as it was about our partners, seeing our passion, hearing our concerns and challenges, knowing that we need their help if we are to achieve higher common ground while remaining faithful to who we say we are—organizations with a healing mission. The words, "We do!" kept ringing in my ears as I walked out of the room and into weather that made me especially appreciate what a turning point the day was.
Some facts:
The obesity epidemic in the U.S. continues to be a major risk factor for chronic diseases and a key driver of America's health care costs: $116 billion goes to care for people with diabetes, and hundreds of billions to treat people with heart disease and cancer.
Studies show that 80 percent of antibiotics produced in the U.S. are given to farm animals, threatening the effectiveness of antibiotics used to treat humans. Increasing access to sustainable meat will help minimize the development of antibiotic resistant bacteria.
Attendees:
Morrison Healthcare, Sysco, Aramark, Sodexo, and US Foods came to the table with HHI and health care organizations Kaiser Permanente, Dignity Health, Advocate, Inova, Bon Secours, Ascension, Partners Healthcare, Tenet Healthcare, Lee Memorial Health, Thedacare, Fletcher Allen Health Care and group purchasing organizations Premier, FoodBuy, Medved, Entegra to address longstanding challenges to creating a healthier, more sustainable food system.
* The title inspired by Jack Henderson, University of California, San Francisco—a presenter at the Roundtable who introduced himself to the group as retired—Wow! Here's a man who clearly has given so much to the creation of sustainable food system. And from the looks of it, thank goodness, will continue to do so. What a treasure!