Member Spotlight: Powersmiths
Announcements
Powersmiths joined Practice Greenhealth after exhibiting at the CleanMed conference in 2011. Offering healthcare facilities products and services to reduce electricity waste, measure and validate resource consumption, and advance sustainable practices, Powersmiths provides an integrated sustainability management platform for healthcare facilities with Powersmiths WOW. Powersmiths has worked with a variety of healthcare facilities to accomplish efficiency and tracking goals.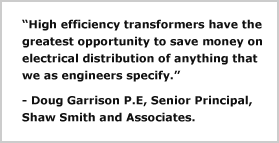 Powersmiths Reduces Costs for MD Anderson Cancer Center
MD Anderson Cancer Center relies on Powersmiths' power distribution units and transformers in their large facility. This ultra-efficient electrical distribution technology provides MD Anderson with the assurance of high quality efficient power distribution at the lowest life cycle cost. Doug Garrison P.E. senior principal at Shaw Smith and Associates and consultant to MD Anderson states that "High efficiency transformers have the greatest opportunity to save money on electrical distribution of anything that we as engineers specify."
Model of Excellence in Utilization of Energy Resources
London Health Sciences in Ontariohas a goal to establish itself as a centre of excellence and a model for other facilities in the procurement, production, and utilization of energy resources. Since its creation in 2003, the Energy Stewardship Program at LHSC has saved the organization over three million dollars annually while reducing greenhouse gas emissions by over 8,000,000 kilograms annually. Powersmiths supplies London Health Sciences with ultra efficient E-Saver transformers and WOW Sustainability Management Platform used to support LHSC proactive sustainability outreach and education programs.
Powersmiths ultra-efficient transformers, low-cost rapid installation Cyberhawk meters and WOW sustainability Management Platform are available across North America for new construction and energy retrofit programs. Contact Richard Woo at 905-791-1493 x257 or download the latest healthcare sector brochure.