Check-Up on Greening the OR
Announcements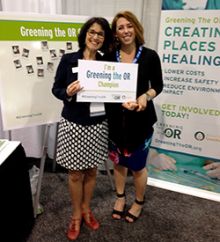 Our team had a great time attending the AORN Surgical Conference & Expo in Anaheim in April. One of the biggest highlights from attending this conference is the opportunity to meet OR nurses who are championing environmental stewardship within their own operating room departments. Getting to hear of the creative solutions they've thought up to reduce waste and energy consumption, engage their teams, and make a difference is always so energizing. It's also a great opportunity to meet the OR champions from many of our member facilities.

This year, we invited our new friends to describe why Greening the OR was important to them and pose for a picture!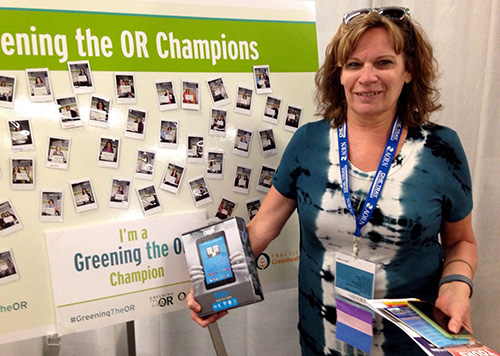 Highlight your OR Champions - use the poster we've created here!