Lin Hill
Job Title

Awards Specialist
Photo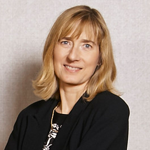 Bio
Lin not only provides 15 years of historical knowledge to the awards program, she is always thinking outside the box. Lively topics of discussion with the Practice Greenhealth sector performance team range from helping determine and score the best metrics, to improving the award application from our members' perspectives, to streamlining the review process. Lin lives in northern New Hampshire with her family and is an avid cross country skier.
Join Practice Greenhealth
Practice Greenhealth is the health care sector's go-to source for information, tools, data, resources, and expert technical support on sustainability initiatives that help hospitals and health systems meet their health, financial, and community goals.