Iqbal Mian
Job Title

Sustainability Strategy Manager
Photo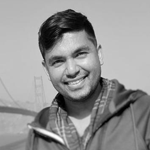 Bio
Iqbal focuses on helping health care systems across the Midwest advance their sustainability programs while looking at innovations in energy, water, and quality. He draws upon years of operational experience from the hospital floor and believes in empowering teams to move the needle on sustainability. Outside the office, Iqbal mountain bikes and enjoys videography when he's not with family.
Join Practice Greenhealth
Practice Greenhealth is the health care sector's go-to source for information, tools, data, resources, and expert technical support on sustainability initiatives that help hospitals and health systems meet their health, financial, and community goals.