Meet the team: Janet Howard
Published: 12/01/2020 - 15:13
Feature Image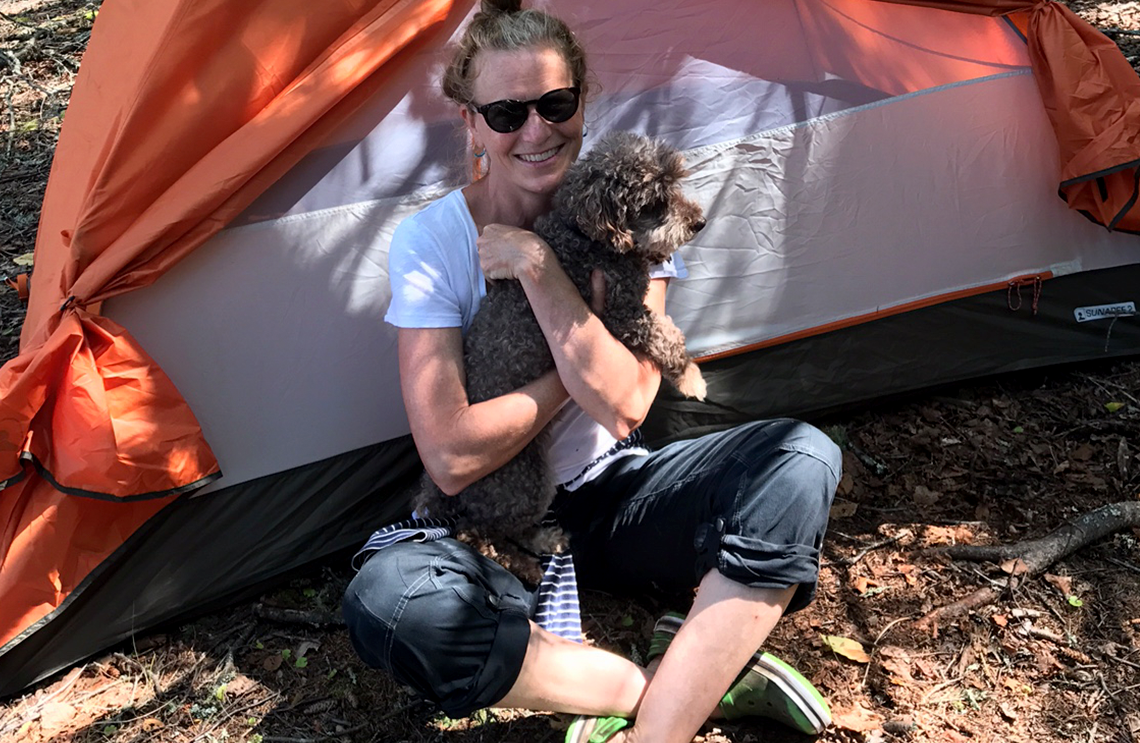 Body
Janet Howard, Director, Sustainability Solutions, has worked at Practice Greenhealth since 2004. Learn about how she started working in sustainability and health care before the days of cell phones and the internet and why she does yoga before the sun comes up every morning. 
What is the most important thing you have learned about our work? 
Getting older is humbling. I'm taking off my rose-colored glasses, and I'm feeling strong enough to see the world without those glasses and take on its challenges. If we expect societal change, we have to practice it ourselves – limit car use, reduce meat consumption, and purchase fewer disposable items. Practicing the change we want to see ourselves allows us to better understand what it takes to develop a new habit. Transformational change is a discipline, and real transformation requires giving up some of our comforts and feeling good about it.
What emerging issues do you see in sustainability in health care? 
My favorite angle has always stemmed from the worker perspective, and it seems like the timing is right to continue in that trajectory focusing on the health of essential workers. Addressing sustainability as a recruitment, retention, and satisfaction strategy is an opportunity to improve safety and reduce costs associated with staff turnover.
What is something your colleagues would not know about you? 
My own healing is a top priority and has been ever since my divorce in 2014. Healing the planet starts with healing ourselves. My daily pre-dawn kundalini yoga practice, energy healing, and writing a blog on healing are my side passions. My daily practice includes a focused connection with the planet and all of its beauty – this resets me each morning. I also volunteer in the kitchen at our local food pantry every week, where, since the COVID-19 outbreak, the number of people served has increased from 100 to 200 people. Doing local seva (selfless service) balances the amount of time we spend working in front of a screen. It's like an antidote to being online so much.  
What was your first job, and what was the most important lesson you learned there? 
I worked as an account coordinator for a PR firm in midtown Manhattan after graduating college. I remember it felt like the clock wouldn't move – time stood still. I realized I did not want to spend my life looking at the clock and asked myself what I wanted to do with my career and my valuable time. The environment was the first thing that came to mind. I looked for jobs in the newspaper and got a job working at a nonprofit, The Council on the Environment of New York City. They had a contract with the city's sanitation department (this was when Fresh Kills Landfill on Staten Island was still open) to put recycling programs in businesses. I was put in charge of hospitals for the organization. There was no internet or cell phones back then. I was handed a pile of manila folders, and I approached hospitals the old-fashioned way: making cold calls and visiting campuses. I had great success implementing corrugated box and paper recycling in New York City's five boroughs. I knew the "paper guys" very well.
Who is on your A-team at Practice Greenhealth?  
Our Sustainability Solutions team at Practice Greenhealth is solid. We are passionate, hard working, and we have each other's backs. Our primary focus is meeting our partner's needs, and focusing on our own well-being is key to that success. We are always shifting how we do our work and looking for creative ways to work with our esteemed experts within Practice Greenhealth, Health Care Without Harm, and Greenhealth Exchange.  
What's your favorite outdoor activity? 
I have played tennis with the same three women since 2007. After the outbreak of COVID-19, playing outdoor tennis after work has been an especially healing activity – to breathe fresh air, laugh, and get exercise are all critical for my mental health.
Join Practice Greenhealth
Practice Greenhealth is the health care sector's go-to source for information, tools, data, resources, and expert technical support on sustainability initiatives that help hospitals and health systems meet their health, financial, and community goals.