Meet the team: Evan Newman
Published: 12/03/2021 - 15:04
Feature Image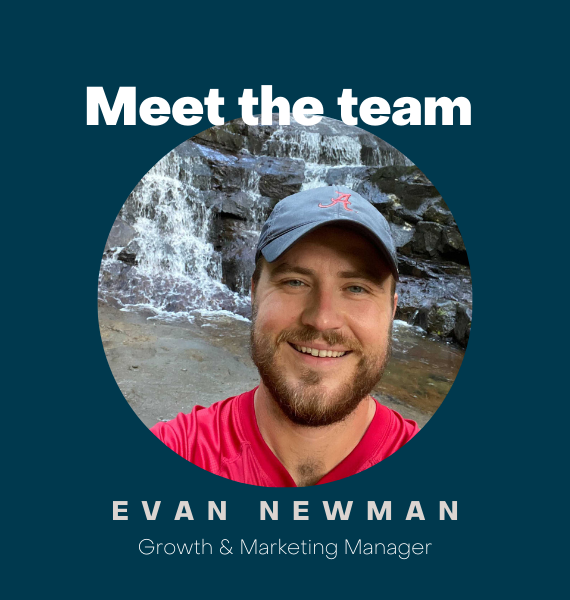 Body
Evan Newman has served as Practice Greenhealth's growth and marketing manager since August 2021. A West Virginia native, he now lives in Salem, Ohio. Discover why he is passionate about health care sustainability, the most important thing he has learned at Practice Greenhealth, and why New Year's Eve is his favorite holiday.
What inspired you to get involved in health care sustainability?
I have been fortunate to spend my career working for associations and nonprofits. My partner, Mollie, is a physical therapist. We are passionate about our mental and physical health, but it wasn't until we were married that I realized how much environmental health impacts human health.
We decided to take action, researching the impacts of phthalates on the reproductive system and eliminating a variety of plastics from our day to day lives. We got involved in our community's recycling programs, and we are excited to find new sustainability and preservation groups to engage with. Working with Practice Greenhealth staff and partners every day helps me realize the positive impact we can make in our health systems and our communities.
What is the most important thing you have learned about our work?
I think it's important to recognize that a rising tide lifts all ships. That's what happens each day at Practice Greenhealth. Our partners represent some of the foremost leaders implementing sustainable solutions in the health care sector. When they succeed, they lift one another up, making widespread, positive impacts on human and planetary health.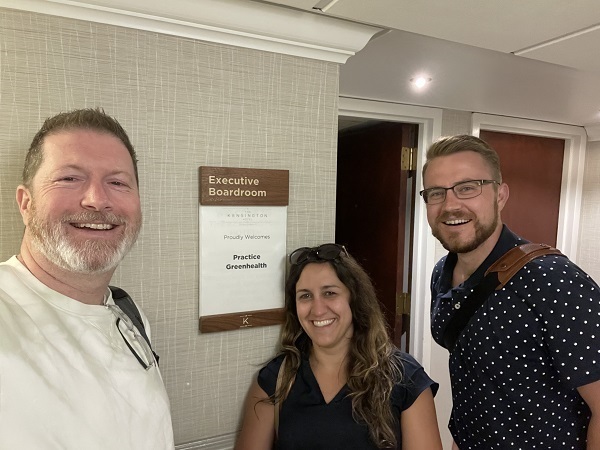 What's your favorite activity?
I've always enjoyed hiking, but at the start of the COVID-19 pandemic, I fell in love with practicing yoga. Like everyone else, I was living in quarantine and struggled to find a release. I agree with the experts who believe yoga can decrease stress, increase mental clarity, and strengthen the body.
What is something your colleagues would not know about you?
I love music and singing. In my youth, I was involved in choir, band, and multiple theater productions. I even played Horton the Elephant in Seussical the Musical.
Which holiday has special significance for you and why?
New Year's Eve has special significance for me. I think it is important to reflect on the positive momentum that one has gained from the previous year and set priorities for the year ahead. I was also married on New Year's Eve, so that makes the holiday especially meaningful.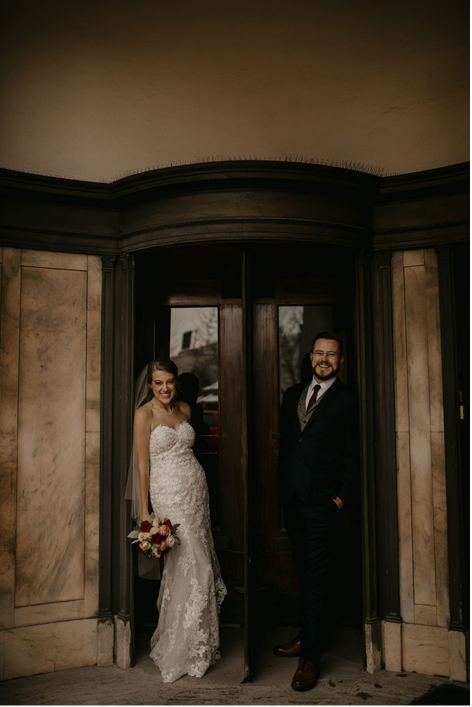 Join Practice Greenhealth
Practice Greenhealth is the health care sector's go-to source for information, tools, data, resources, and expert technical support on sustainability initiatives that help hospitals and health systems meet their health, financial, and community goals.