Body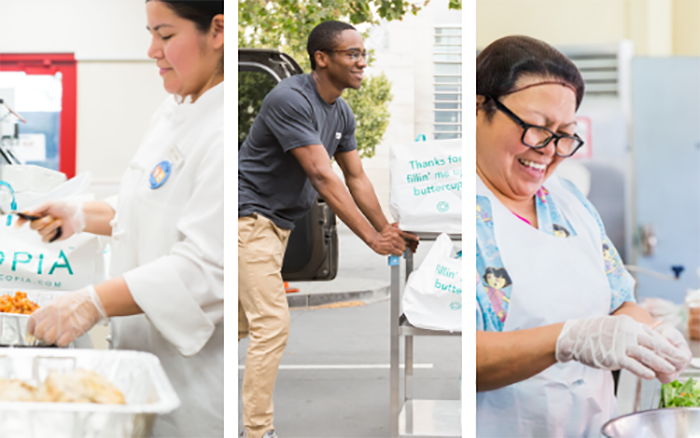 The coronavirus pandemic is having a devastating impact on food security. Creative solutions need to be found to help offset this unprecedented disruption. Based on a successful pilot in California, Practice Greenhealth and Health Care Without Harm is working with Copia to coordinate the donation of food from hospitals to communities facing increased food insecurity from COVID-19.
Hospitals can provide immediate relief using Copia's platform. Copia is a nationwide company that coordinates the assembly and pick-up of leftover food from hospitals and distributes it to nonprofits that are helping to feed hungry people, using DoorDash and PostMates as their delivery system. 
In the first month of operation, the Sutter Health pilot with Copia redistributed 8,000 pounds of edible food from 10 hospitals to local nonprofits. Copia's platform has been used successfully for disaster relief before; the company provided 34,000 meals to people impacted by the 2019 California wildfires.
In addition to Copia's extensive food safety standards, the company has added procedures and safety measures to its protocol to protect the health of food service staff, delivery personnel, and food recipients due to COVID-19. 
Hospitals across the United States can take advantage of Copia's platform to help provide food to their communities.
Get started with food rescue and donation
Listen to a recording of a Q&A session hosted by Copia to learn how to get started with food rescue and donation at your facility. To get started contact Kimberly Smith. Questions? Contact Lucia Sayre.