Kathy Gerwig
Job Title

Vice President, Workplace Safety and Environmental Stewardship Officer, Kaiser Permanente
Photo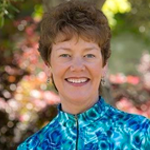 Bio
Kathy Gerwig is vice president for workplace safety and environmental stewardship officer for Kaiser Permanente, one of America's leading health care providers and not-for-profit health plans serving almost 9 million members. Gerwig is responsible for developing, organizing, and managing a nationwide environmental initiative for the organization. Under her leadership, Kaiser Permanente has become widely recognized as an environmental leader in the health care sector. She has testified twice to Congress on the need for federal chemical policy reform, and she has appeared at numerous hearings on environmental and safety issues. Gerwig is also Kaiser Permanente's national leader for workplace safety, responsible for strengthening efforts to eliminate workplace injuries for the organization's 164,000 employees and 15,000 physicians. She is on the boards of several leading non-governmental organizations focused on safety and environmental sustainability in health care.
Join Practice Greenhealth
Practice Greenhealth is the health care sector's go-to source for information, tools, data, resources, and expert technical support on sustainability initiatives that help hospitals and health systems meet their health, financial, and community goals.