John Cleveland
Job Title

President, Innovation Network for Communities
Photo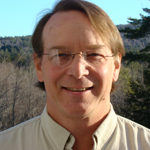 Bio
John Cleveland is president and a founder of the Innovation Network for Communities, a national nonprofit whose mission is to develop and spread scalable innovations that transform the performance of community systems. He has been working for over 30 years in human, social, and natural capital formation strategies, sustainable development, green building design, organizational learning, socially responsible businesses, school reform, and economic development. He also serves as the part-time executive director for the Boston Green Ribbon Commission, a high-level CEO group in Boston that supports the implementation of the Boston Climate Action Plan. Between 1999 and 2006, Cleveland served as vice president of IRN, Inc., a strategic planning and market intelligence firm in Grand Rapids, Mich. IRN provides strategic planning, market research, automotive forecasting, and merger and acquisition due diligence for mid-sized manufacturing companies. Prior to joining IRN, he worked as a private consultant, as director of continuous improvement for Grand Rapids Community College, and as director of the State of Michigan's industrial extension service.
Join Practice Greenhealth
Practice Greenhealth is the health care sector's go-to source for information, tools, data, resources, and expert technical support on sustainability initiatives that help hospitals and health systems meet their health, financial, and community goals.