Awards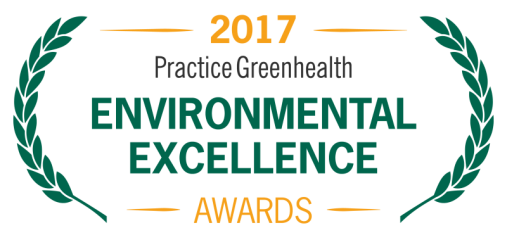 The 2017 Environmental Excellence Awards are now closed.
Please contact Christopher Bodkin with any remaining questions at awards@practicegreenhealth.org or 888-378-2259. An award reviewer may contact your facility with questions during the review period. Applicants will be notified if they have won an award by April 11. Don't forget to register for CleanMed!
Thanks again for all of your hard work!
-The Practice Greenhealth Environmental Excellence Awards Team
---
For questions on the Environmental Excellence Awards or improving your sustainability program please contact your member engagement liaison.
For general award inquiries or technical assistance, please call the Awards Hotline at 888-378-2259 or email: awards@practicegreenhealth.org.